The commissioners recently agreed the following aim 'to retain the character of the harbour' and following objectives:
Ensure sufficient water depth is established and maintained.
Maintain a similar mix and number of moorings, managed by the Harbour.
Establish dedicated area for visiting boats.
Identify gaps in services and, where appropriate, either work with others to provide or provide ourselves.
Work towards achieving relevant quality standards (eg ISO, Eco Port).
Establish and maintain financial model which ensures sustainability, phased capital equipment replacement and a regular maintenance schedule.
Maintain and build strong working relationships with all harbour users and stakeholders.
Provide value for money.
To maintain, protect and enhance our natural environment.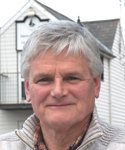 Second term 2018 -
Jim has held various senior management positions in schools and colleges and both in the UK and South America before his retirement in 2010. He learnt to sail in Brightlingsea and is a current berth holder in the harbour.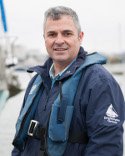 James Thomas - Harbour Master
Appointed 2016
James heads up the Harbour's small but highly committed team, his love of sailing and the sea started when he taught himself to sail as a ten-year-old, and continued through his career in the British Army. As well as being a Yachtmaster he brings more than three decades of management and marine experience to the role , a wealth of knowledge and expertise as well as great enthusiasm.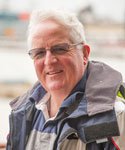 Andrew Scott - Business Processes
Second Term 2020-
Andrew, a Chartered Engineer, has held various senior positions in engineering and project delivery. He retired from the Energy Technologies Institute at the end of 2018, where he was the Programme Manager responsible for Offshore Renewable Energy and Low Carbon Shipping. He has sailed since his early teens, holds the RYA/MCA Yachtmaster Offshore qualification and is a current harbour berth holder.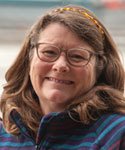 Fiona Brown - Public Relations
Second Term 2020-
Brought up in a boat yard on the River Colne, Fiona has been a regular user of Brightlingsea harbour since childhood. She has over 35 years experience working in the marine industry, 20 of which have been as a consultant providing event management and communications services to a wide range of marine organisations.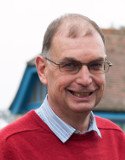 Duncan Nicholson - Engineering
Second Term 2020-
Duncan is a Civil Engineer specialising in foundation design. He has recently retired. He is a keen dinghy sailor having been a member of Brightlingsea Sailing Club for 50 years. Currently he is developing an interest in larger boats including smacks and has his own yacht.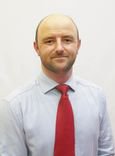 IAIN FINCH - Health and Safety, Navigational Safety
Appointed 2018
Living close the Colne in Alresford, Iain Served in the Royal Navy for 23 years including on operations in the Middle East. Highlights included service in HMS Ark Royal and as Head of Navigational Training at King Fahd Naval Academy, Saudi Arabia. Retired from active service in 2012 and now a health and safety specialist in construction, supports a number of charities and hosts the Leavers' Link networking group in Colchester. Experienced yachtsman and dinghy sailor Iain now is an active member of Wivenhoe Corsairs gig rowing team.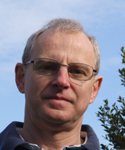 Nigel Taylor - Environmental
Second Term 2018-
Nigel is a long term Brightlingsea resident and brings his experience as a BBC television cameraman for 35 years as well as a strong interest in environmental matters. He helps local groups and organisations and particularly enjoys 'messing about in boats'.
Pamela Hatswell -Town liaison
Appointed 2017
Pamela is a small business owner, lives in Brightlingsea and has networked in the business community for more than twenty years. Since moving to this area she spent some time working with the Tendring Enterprise Agency and Clacton CVS and now continues her work as a consultant and speaker in the Utilities Industry for both domestic and business users. Some of her family are keen nautical folk so she is delighted to become a Commissioner, bringing her expertise, business knowledge and contacts to the marine environment.