The commissioners recently agreed the following aim 'to retain the character of the harbour' and following objectives:
Ensure sufficient water depth is maintained,
Maintain a similar mix and number of moorings, managed by the Harbour,
Maintain and sustain suitable facilities for visiting boats,
Identify gaps in services and, where appropriate, either work with others to provide or provide ourselves,
Maintain our compliance with the Port Marine Safety Code,
Maintain current quality standards (eg YHA Gold Anchors, PMSC) and identify any appropriate standards that will help further improve the harbour's operation,
Operate a financial model which ensures sustainability, phased capital equipment replacement and a regular maintenance schedule,
Maintain and build strong working relationships with all harbour users and stakeholders,
Provide value for money,
Maintain, protect and enhance our natural environment
Encourage all harbour stakeholders to appreciate the unique character of the harbour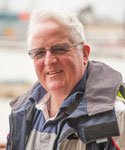 Appointed Commissioner 2016, Chairman 2022-
Andrew, a Chartered Engineer, has held various senior positions in Engineering, Technology Development and Project Delivery before retiring in 2018. He has sailed since his early teens, holds the RYA/MCA Yachtmaster Offshore 'ticket' and is a current harbour berth holder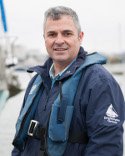 James Thomas - Harbour Master / Chief Executive
Appointed 2016
James heads up the Harbour's small but highly committed team, his love of sailing and the sea started when he taught himself to sail as a ten-year-old, and continued through his career in the British Army. As well as being a Yachtmaster he brings more than three decades of management and marine experience to the role , a wealth of knowledge and expertise as well as great enthusiasm.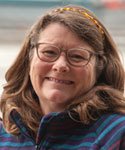 Fiona Brown - Public Relations
Second Term 2020-
Brought up in a boat yard on the River Colne, Fiona has been a regular user of Brightlingsea harbour since childhood. She has over 35 years experience working in the marine industry, 20 of which have been as a consultant providing event management and communications services to a wide range of marine organisations.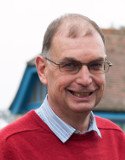 Duncan Nicholson - Engineering
Second Term 2020-
Duncan is a Civil Engineer specialising in foundation design. He has recently retired. He is a keen dinghy sailor having been a member of Brightlingsea Sailing Club for 50 years. Currently he is developing an interest in larger boats including smacks and has his own yacht.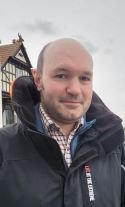 Daniel Stoker -
Appointed 2022
Daniel is Head of Transformation at BIMCO, the world's largest shipping association, prior to this he spent 7 years supporting technical and policy engagement across marine sectors for the Institute of Marine Engineering, Science & Technology (IMarEST). As a sailor, gig rower, kayaker and SUP, he has been a regular user of the harbour for the last 10 years. Currently Vice Chair of the Harker's Yard Gig Association (HYGA), an active member of Wivenhoe Sailing Club and the Wivenhoe Corsairs Community Rowing Club.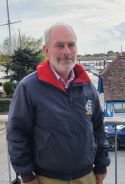 Colin Watkins
Appointed 2022-
Colin served in the Royal Navy for almost 38 years which included two periods of command, after retirement in 2003 he developed a former dock in Westminster into a residential barge dock to support his delivery business. Later he project managed the development of a marina adjacent to Chelsea Harbour. A Brightlingsea yachtsman who has completed two 'Whitbread Round the world' races, skippers the Brig 'Royalist' and is a Yachtmaster Examiner for sail, Power and Ocean.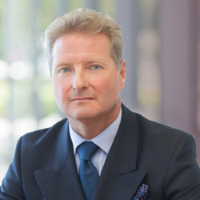 Patric Foley-Brickley
Appointed 2022-
An enthusiastic yachtsman and mariner with over 50 years of experience. Patric enjoys yachting, motor boating, water skiing, windsurfing, kitesurfing and generally messing about on the water. He recently served as Chairman of British Water Ski and Wakeboard from 2015 to 2020 , was a member of BWSW Advisory Council from 2013 to 2015 as well as working full time in financial services. Patric lives in St Osyth with his wife and has three grown up children, two of which work in the marine industry. He is also a member of CYC and in his own words 'races near the back of the fleet most weekends'.