The Harbour Office
Situated on the waterside close to the Town Hard, Brightlingsea Harbour Office is open weekdays from 0900 – 1700 hrs. Plus from April 1st to September 24th Saturday and Sundays 0900hrs - 1300hrs.
At other times it is advisable to make an appointment as attendance outside these hours is dependent on the level of activity in the Harbour.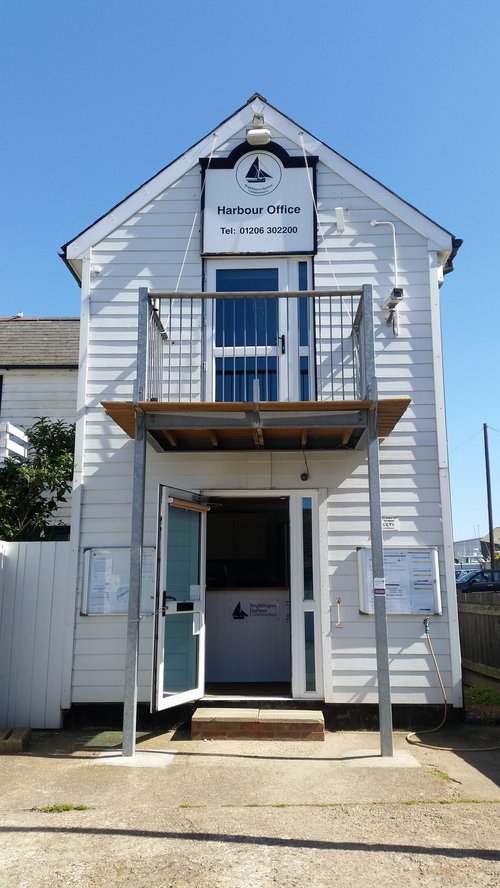 Harbour staff can be contacted on V.H.F Channel 68 from 0800 – 2000 hrs (or dusk if earlier) during peak season and 0800 – 1700 hrs out of season.
When the office is unmanned why not send us an email, facebook or twitter message and we will respond as soon as possible.
Harbour Staff
The Harbour Team is led by the Harbour Master, with a team including a Deputy Harbour Master, Finance , maintenance and administrative staff.
The Duty Harbour Master manages the Harbour at weekends throughout the year and on weekdays during high season assisted by an incremental team.
All staff are on hand to assist with other Harbour related enquiries.Harbour Team