Our Team
The Team is made up of Permanent and incremental staff including:
Reception Team
Financial Team
Maintenance Team
Vessel Coxswains
Pilots
Staff are engaged in work throughout the year, the Harbour is attended all year around. The incremental staff support the Harbour during busy maintenance periods, seasonal visitor increases and Pilot work.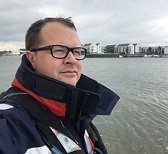 Owen Evans
Deputy Harbour Master
Owen has grown up around the harbour, and spent a number of years working as a harbour assistant before leaving to join the Merchant Navy to work as a navigator on ice breaking vessels in both the Arctic and Antarctic. Owen's role is to improve and review the Safety Management Systems so that our users, operators and staff are able to enjoy a safer harbour.
---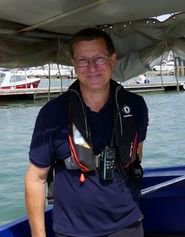 Garry Taylor
Duty Harbour Master
Thirty years in the corporate world of international sales, the health and fitness industry demanded travel around the globe, seeking new adventures and looking to put down roots with a lifestyle change. We invited him to Join us temporarily just a couple of years ago although he did have 10 years of experience in leisure boating, and former ownership of several cruisers. With his wife 'Sheila' they embrace the opportunity to explore the East coast. His passion led to his certification as a Commercially endorsed RYA Power yacht skipper. As a Duty Harbour Master Garry will now enjoy indulging his former and professional skills in a life afloat, he relishes and thrives on the challenges whilst out on the water and delights in the opportunity of being able to serve the local community.
---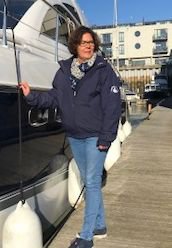 Jill Herman
Financial Administration Manager
Having uprooted from leafy Surrey, Jill now enjoys the estuary views and all things nautical. With a background in logistics and advertising she has used these skills to improve customer service and was instrumental in launching the popular Brightlingsea to Wivenhoe ferry service with lunch at the Black Buoy. Outside work she has been known to help crew racing yachts and loves to put her feet up at her beach hut.
---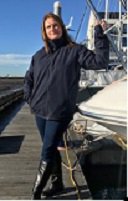 Tracey Barton
Front Desk /Admin Assistant
Tracey was born and bred in Brightlingsea, working in a customer facing family business before joining the Harbour staff. She is a keen equestrian and often uses the Hard to exercise her horses, who also enjoy using the water. She is married to a keen fisherman so often goes out to sea with him on his boat. Her local knowledge is such that there isn't much she doesn't know about the local area.


---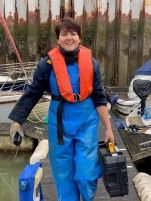 Victoria Dittmann
Head of Maintenance
Eight years as a formally qualified Marine engineering Officer underlines Victoria's appointment as Head of maintenance. An experienced mariner on ships, superyachts as well as shoreside endeavour. As a proven manager she will set and lead on a harbour maintenance programme and ensure the continuous development of assets and facilities within the Harbour. Her passion in water-based activities such as paddleboarding and sailing is matched by her enthusiasm for climbing and hiking. She is also an ambassador for Maritime UK, that actively signposts young people into the marine industry.
---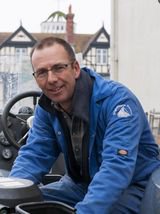 Glenn Bacon
Maintenance Supervisor
Glenn maintains the assets in the harbour. A natural engineer growing up among engines and sails. He has sailed these Essex waters all his life and has strong affiliations with Brightlingsea Sailing Club and the Colne Yacht Club. A commercially endorsed RYA Yachtsman and power boat, with exceptional boat handling skills. He is no stranger to the race podium at the yacht club in his race challenging Notorious which is kept on a mooring in the harbour.
---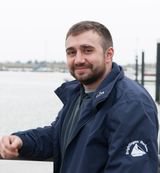 Joe Adams
Maintenance Assistant
Joe works alongside Glenn as his number two. A former tradesman he felt the call of the sea and quickly learnt different skills including; boat handling (RYA L2), VHF (Radio User), first aid, Oil spill recovery and customer engagement. Joe, is a natural on the water whether helming the Harbour launches,ferries , dredger, crewing on racing yachts or the pilot boat. A lovely guy, with a smile and a welcome hello before you even see him.
---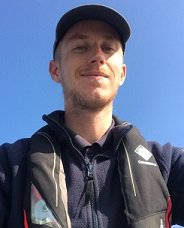 Joshua Godfrey
Harbour Apprentice
Son to a Royal Navy veteran to the Falkland's War, Josh has always had a keen interest in one day having a job around the sea, inspired by his farther. Originally working as a Lifeguard at Brightlingsea Lido he decided to have a little change in his career after Covid joining the Harbour as an apprentice. He quickly adapted to the new environment and enjoys what he is doing.